Fracking, the ' Evil Doers ' newest weapon.
This is the writers opinion of the facts as found to date. I am willing to listen to any facts that refute my thoughts because I do not want to feel this way. Scared and confused once again at the way things are unfolding around me.
The post is about an evil doer, the 'people we elected to frack us up' a/k/a the government. It is also about a different kind of weapon. A weapon that is pawned off as the answer to all our problems, Fracking.
After watching the documentary
Gasland II
I thought again about signs I have seen on some roads around home in NE Pennsylvania protesting the corruption of the water. I never thought it was something like this nor did I think of it being right here in my area. I put down a few thoughts regarding this mess that we the people are allowing to happen. I am trying to reason out
why
the
supposed
smart
people in the US Government are being so stupid.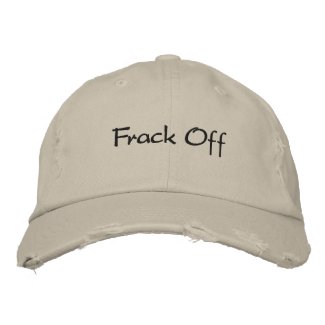 Frack Off Baseball Cap
by
toppings
Browse more Fracking Embroidered Hats at
Zazzle